American System Built Homes-Burnham Street District
By J.R. Manning
June 05, 2015
A modest home built in 1917 in the Milwaukee suburb of Shorewood has been determined to be one of Frank Lloyd Wright's American System homes according to Mike Lilek, Curator, American System-Built Homes, at Frank Lloyd Wright Wisconsin. It is a very rare occurrence for an extant Wright house to be discovered.
"I received a tip about the Newton home a few years ago and brushed it off. Only 433 Wright designs were executed and they are well-known and carefully researched, so I thought it couldn't be. When I finally visited the home I discovered many similarities to the Wright homes I care for on Burnham Street in Milwaukee," Lilek said. He said he did extensive research at the Milwaukee County Historical Society and carefully looked at Wright's drawings of American System Homes to verify that the Newton house is a FLW design.
"The house was advertised for sale in the Milwaukee Journal in December of 1918 stating that the house was 'Originally designed by Frank Lloyd Wright'," Lilek said. A lawsuit by the builder and a construction lien against The Richards Company, developer of the American System-Built Houses, offer further confirmation that the house is the work of Wright.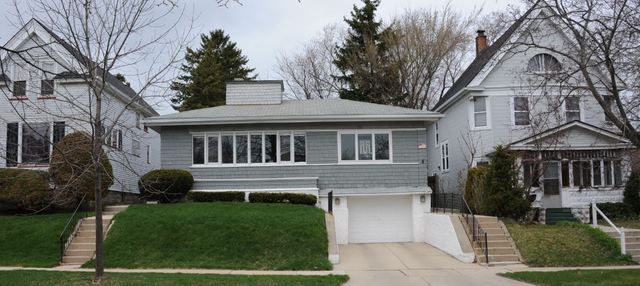 Frank Lloyd Wright House, Shorewood, Wisconsin
.
The Shorewood house is a "Model A203" with two bedrooms. An open porch at the rear of the house was enclosed for added living space at an unknown date, though the original art glass windows are still in place. A basement-level garage was added in 1976.
Lilek has since checked around the country and no one can recall the last time an actual Wright building was discovered. "It's been at least a decade. This is so incredibly rare and unusual," he said.