Isaac Newton Ellis House
By J.R. Manning
February 29, 2016
The historic Issac Newton Ellis House in Hazelhurst, Mississippi was destroyed in a spectacular fire on February 27, 2016. The entire structure and an adjacent building were completely destroyed in the fire, according to the fire department.
The home was listed on the National Register of Historic Places and was built circa 1890. According to officials, no one was at home when the fire started and all residents are accounted for. As of this writing, the cause of the fire is unknown.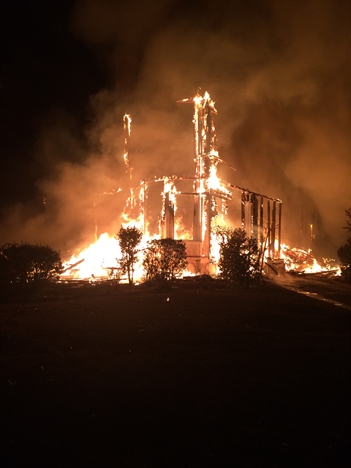 The fire consumed the entire structure.
Photo by Patrick White, Hazlehurst Fire Department.
Used with permission.