Lincoln Highway Bridge
By J.R. Manning
October 15, 2016
The Tama
News Herald
Toledo
Chronicle
is reporting this morning that an early morning accident October 11 dislodged the letter "Y" in the north railing of the Mud Creek Bridge in Tama. The letter is one of the balustrades that spell "LINCOLN HIGHWAY" on the railings of the iconic bridge. They further report that the damage may have been caused by a chrome bumper or chrome wheels because there are no paint scrapes on the letter or the railing itself.
Authorities say the bridge recently underwent structural analysis and they believe insurance should cover the cost of repairs.
The bridge is on the National Register of Historic Places.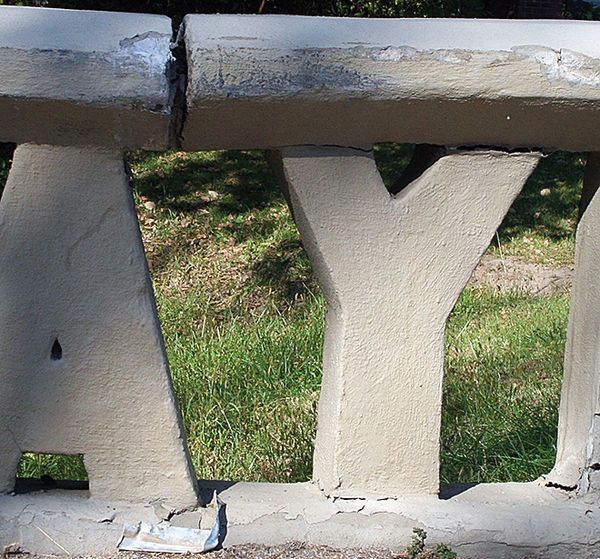 Photo courtesy of the News-Herald
Photo by John Speer.
Link to original article:
http://www.tamatoledonews.com/page/content.detail/id/592872/Historic-Lincoln-Bridge-clipped-in-night.html?nav=5006