Orpheum Theatre
By J.R. Manning
June 17, 2020
JL Weiler, Inc. (Chicago) is reporting on Facebook that the restoration of the Orpheum Theater 1928 Wulritzer theater organ is nearing completion. According to their post, the original chambers have been reduced in size, increasing the sound quality of the organ. There is some final settings that need to be adjusted and the restoration will be completed.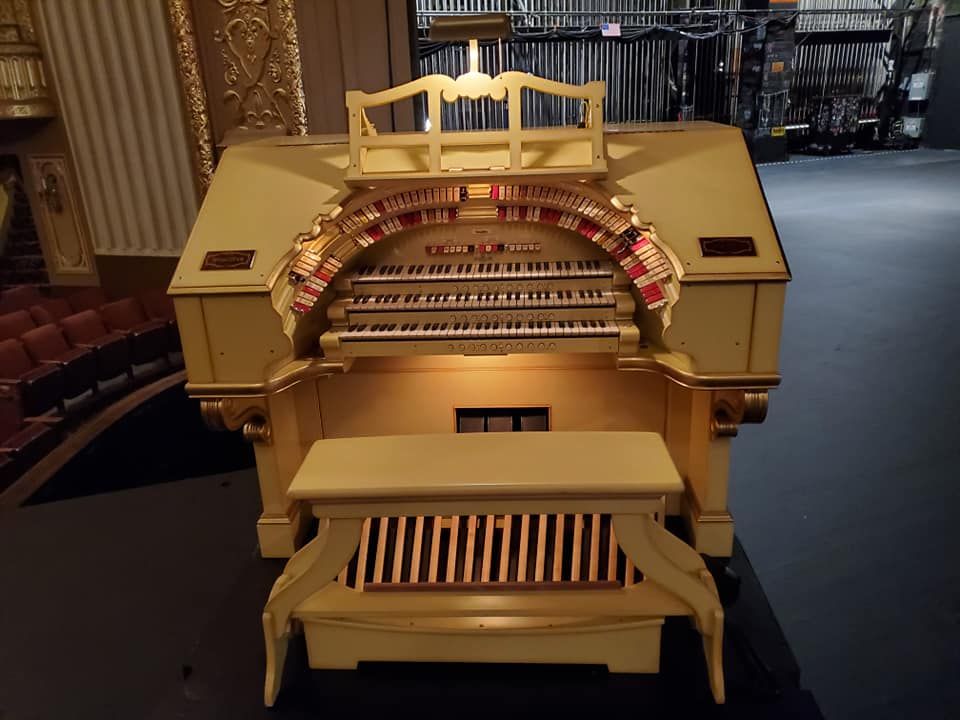 Wurlitzer Organ Console, Orpheum Theater, Memphis.
Photo by JL Weiler, Inc.